Albatros publishes amazing stories in multiple countries using Salesforce and AspectWorks.
When children and adults in the Czech Republic look for books by beloved authors such as J.K. Rowling, Astrid Lindgren and numerous Czech favourites, they turn to the Albatros publishing house. Founded in 1949, Albatros is one of the Czech Republic's largest and oldest publishers, producing both books and magazines for children and adults. With a turnover of CZK 750 million in 2016/2017, its parent company, Albatros Media, owns 16 imprints and operates in EU countries such as Germany, Italy, Sweden, Norway and Finland, as well as countries outside the EU such as Pakistan. Albatros offers printed books tailored to a particular country, usually with Czech authors, and printing books is part of their offer.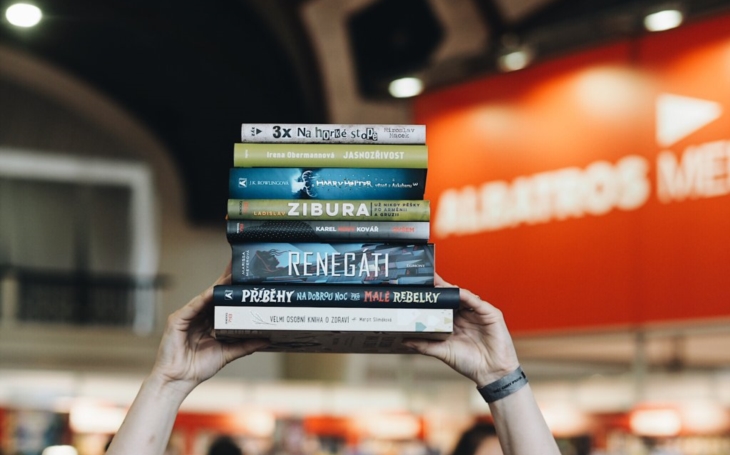 Bringing processes and systems up to date
Albatros wanted to revisit a number of its sales and marketing processes, so they engaged AspectWorks to develop a strategy and solution for streamlining and automation. This meant modernising their previous systems; all of their processes – including business logic – needed to be rebuilt in the new system. The task was complicated by the fact that there are separate sales processes for domestic publishing projects and for business activities abroad, which also include managing contacts gained at a number of book fairs worldwide, as well as managing the publishing rights to certain books. In addition, Albatros only makes the decision to publish titles when there is sufficient interest, so they need to collect and monitor potential buyer interest.
Albatros required a tool to keep track of their contacts in 360 degrees – which books were bought and by whom. They needed to keep track of companies, contacts and the status of sales, in addition to tracking which books were sold in which country, with greater details on the titles and possible breaches of agreements.
Integrating Salesforce with Albatros' preferred tools
Based on an analysis of Albatros' business goals and requirements, AspectWorks implemented a solution that used the Salesforce customer relationship management system as a strong base to work from, but also co-created custom modules with Albatros that addressed their business needs. These software modules were then developed using agile methodology, and included key functionality such as handling the sale of licences, including a system developed for detecting duplicate entries.
AspectWorks was able to build on Salesforce's already excellent customer tracking and communications functions, and Albatros is able to track opportunities, email communication, and automate follow-up to potential customers by integrating Salesforce with Microsoft Outlook. They are also able to combine data from Salesforce with the Mailchimp marketing platform. 
The overall solution involved the creation of automated reports dashboards for monitoring the status of key indicators on a country-by-country basis.
Powerful systems and updated processes drive business results
Since implementing their new system, Albatros has been able to modernise outdated systems and processes, saving both time and effort. The new system allows Albatros' sales representatives to access customer records from anywhere in the world, from both smartphone and computer. The new system also allows for the easy preparation of sophisticated reporting, including customised dashboards tracking key performance indicators, providing management with a clear overview of the company's activities. For its activities abroad, the Salesforce-powered system also provides clear licence monitoring.
Key points
Project goals
To replace their previous Excel-based system, which was  outdated, complicated and fragile 

To track business activities on both domestic and foreign markets

On the domestic market, this included tracking offers of titles, communication with clients, price offers, agreements, orders and fulfilment

With foreign sales, they needed to monitor potential interested customers to sell titles, sort customers into various categories and then manage communication with those individual customers. They also needed to track which books were selling in which country, on a country-by-country basis.

Working abroad, licencing titles was also an issue. Albatros needed a system to monitor which titles were licenced to which partner in a given country, and from which date until which date. They also needed a system to create and monitor all aspects of licencing, from opportunities to delivery.

Albatros needed to capture contacts gained at book fairs, and then to send those contacts offers of titles, to make reservations and track these as opportunities. They also needed to manage co-editions.

To integrate with Microsoft Outlook for handling incoming and outgoing client communication. They needed, for example, to see which mail communication occurred with which client to prevent situations where two salespersons' efforts would overlap

To integrate with Mailchimp, their marketing tool. Albatros needed to use contact records to send marketing campaigns such as newsletters, special offers, etc.
Value adds
AspectWorks approached the project from the standpoint of the customer

Custom solutions development

Post-implementation service

Tailored trainings

Developed an intuitive and, to a certain extent, automated system