Powered by Aspectworks and Salesforce, Panasonic Czech Republic's merchandise team takes to the road.
As the Czech branch of one of the world's leading companies in the consumer electronics space, Panasonic Czech Republic offers its products in a large number of retailers ranging from superstores to smaller shops. To ensure that their products are being properly displayed, with correct price and product information, and that items are available in stock, Panasonic uses a "merchandise team," whose members travel the country with the goal of promoting the Panasonic brand and increasing sales of its products.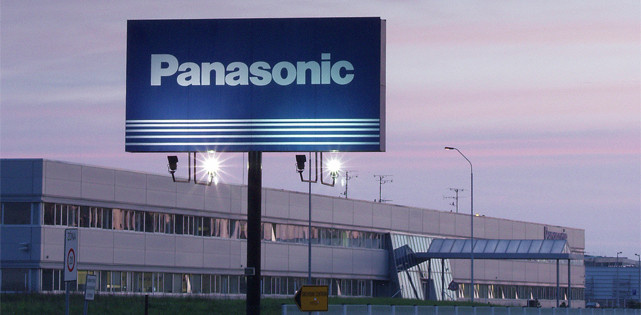 Building a Salesforce-powered system to simplify reports from the field
When Panasonic's merchandise team visit retailers, they take notes on a number of important criteria, as well as photographing the way the products are displayed on store shelves. This information was previously kept in an outdated spreadsheet-centric system, and it was very time-consuming to prepare reports and charts for monthly management meetings. In addition, the previous system did not make it easy for relevant information to get to the right people at the right time.
Panasonic Czech Republic turned to AspectWorks at the beginning of 2019 with the primary goal of modernising the reporting system used by the merchandise team. Another high priority for the new system was to simplify the process of creating reports, thereby saving time. User-friendliness was another factor: Because the merchandise team's members tend to turn over quickly, the system had to be very easy for new users to learn and use. Finally, because the merchandise team members are constantly traveling, a mobile app for reporting was crucial.
Saving time and money with off-the-shelf Salesforce modules
After spending time with Panasonic to understand their business needs, AspectWorks recommended Salesforce, and prepared an architecture that maximised the use of the right off-the-shelf Salesforce modules, thereby saving both development time and money. Development on the project then focused primarily on creating effective custom reports for Panasonic's management and making a user-friendly mobile app that does not require extensive end-user training. Because AspectWorks uses an agile methodology, they were able to adapt the development process to better reflect real-world requirements at Panasonic. One such request was for Panasonic managers to create and update itineraries for merchandise team members' visits, which allows managers to pay more attention to key customers and decrease emphasis on lower-performing ones. Then, once the merchandise team members arrive at a store, they gather the necessary information – including photos – using a mobile app created by AspectWorks that communicates with Salesforce. Finally, several custom reports created by AspectWorks are automatically updated in real time for Panasonic's managers, allowing for better decision making and understanding of current conditions..
Making the most of Salesforce's ease of use
AspectWorks' implementation also included training of key Panasonic employees, but because such emphasis was placed on making the system user-friendly, Panasonic was able to train its merchandise team themselves – specialized training wasn't necessary for end users.
Now that Panasonic Czech Republic's Salesforce-powered system has been successfully implemented in the Czech Republic, the company is looking to deploy it in other countries in the Central Europe region.
Implementation solutions
Salesforce Lightning Sales Cloud Enterprise

Salesforce Lightning platform starter

Used as many off-the-shelf functions as possible

Custom report development

Mobile app preparation

Utilized standard Salesforce components wherever effective

Added objects and own logic
Value adds
Understanding the customer's business needs and goals

Knowledge of which readily-available Salesforce modules can be effectively utilised

Ability to create effective mobile apps